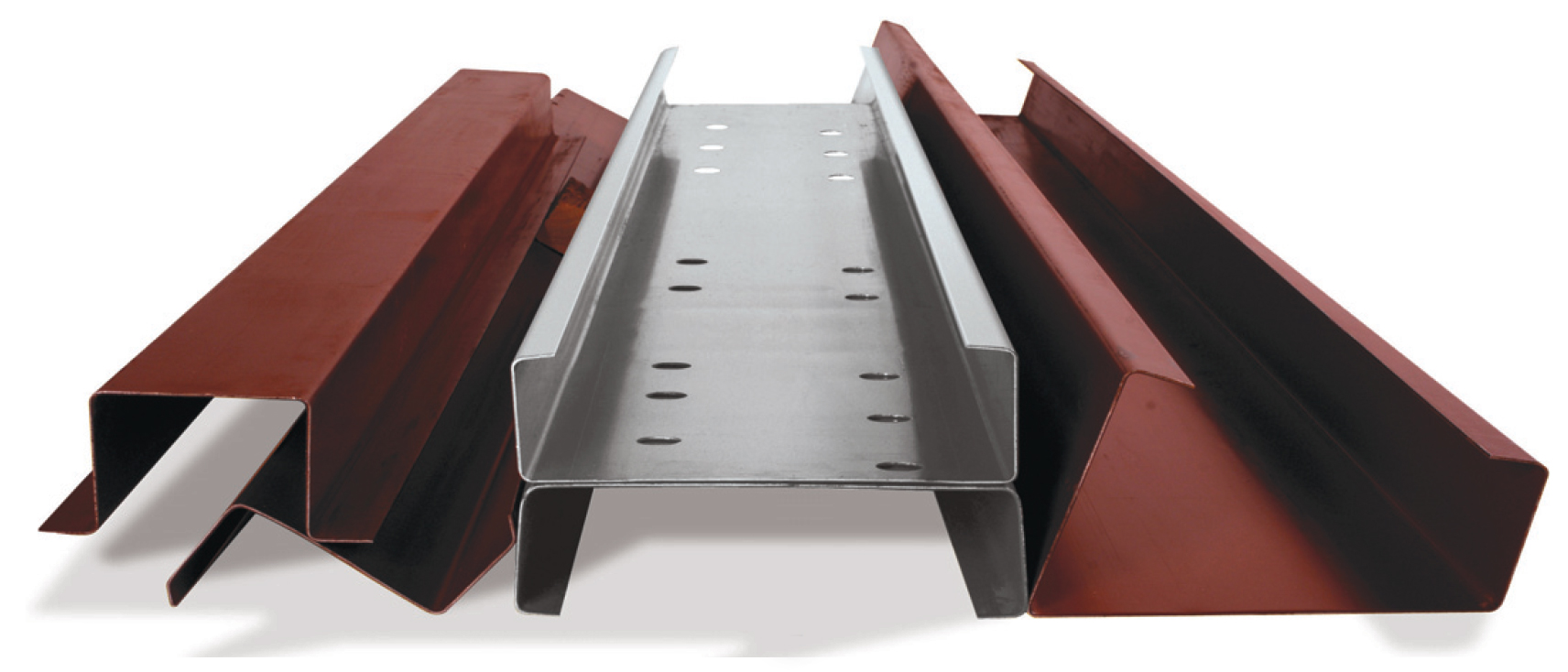 Goldin Metals stocks a large array of Purlins in varies sizes and shapes in both Red Oxide and Galvanized to help you with your project.
Features
Made to exact specifications and uniform tolerances (manufactured to LGSI standards)
Available in red oxide primer or galvanized
Uniform in shape, size, strength, and tolerances
Available in high-tensile and commercial grade steels
Applications
Metal buildings are being used in every type of application today because of their low cost, design flexibility and ease and speed of construction.

Industrial buildings
Business and commercial construction
Retail projects
Churches/religious centers
Distribution centers
Recreational facilities/athletic clubs
Restaurants
Architectural buildings

Grain storage
Horse barns
Farm machinery and livestock

Airport hangers
Specialty buildings
Warehouses
Manufacturing facilities
Garages
NOTE: Red oxide components are painted with primers designed for short-term field protection during the erection process. Handling scratches and abrasions are common and will rust if not touched up promptly.