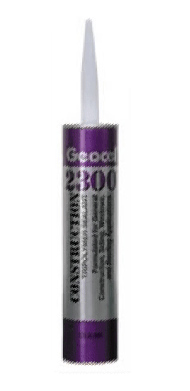 Goldin Metals stocks sealants in two major categories. The first is Tube Sealant and the second is Roll Sealant.

Tube Sealant
Goldin Metals Tube Sealant is a single component, high-performance elastomeric sealant for use in a wide variety of roofing, trim, architectural metal, manufacturing, underdeck system, solar roof system, and general construction applications. 10 Standard colors are now available in plastic, along with crystal clear in a clear plastic cartridge.

Features
Exceptional elongation and flexibility
Excellent adhesion to many building surfaces, even when damp
Remains flexible
UV resistant
Resealable, may be applied over itself
Paintable
Asphalt shingle compatible
Easily applied, non-stringing formulation
Tools and cleans up easily
Cured sealant is mildew resistant
Roll Sealant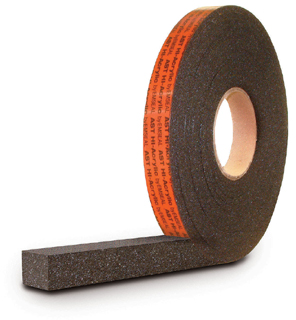 Goldin Metals Roll metal roof and building sealants are self-adhering tape seals made from resilient, open-cell polyurethane foam impregnated with a water-based acrylic-modified asphalt emulsion (AST Hi-Acrylic) or a water-based, acrylic impregnation (MST). They replace and outperform liquid sealants, butyl-tape sealants and closed-cell closures.

Goldin Metals Roll tapes have been the sealants of choice of metal roof and building component manufacturers and discerning erectors worldwide for more than 30 years.

How it Works
The open-cell foam is impregnated, compressed and shipped in reels. The stored strain-energy of compression in the foam means continuous back-pressure is exerted against surfaces to be sealed. This pressure, combined with the adhesive nature of the impregnation, assures reliable adhesion to both substrates. As the sealed components shrink and expand with seasonal temperature changes, long-term sealing contact with the substrates is maintained.

At installation the tape is held to a level of compression suitable to the intended application. Typically, higher compression levels are required for watertightness in water run-off applications; lower compression can be used, for example, for snow seals at roof ridges.

Features

Will not dry out and become hard or brittle.
UV-stable and highly resistant to aging and vermin (bugs, rodents, birds, etc.)
Will not extrude from between joints when squeezed, which is a possibility with caulk or butyl-type tapes.
May be used in non-moving gasket-type applications as well as in moving expansion/contraction-type joints.
Butyl v Emseal
Differences in Butyl and Emseal