Save more than energy
Did you know that insulation saves commercial building owners more than $9.6 billion in energy costs annually?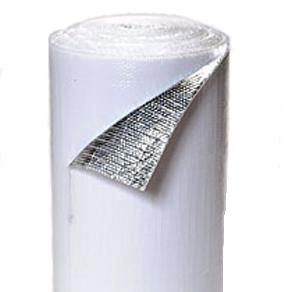 Insulation also reduces annual energy use in U.S. buildings by 12 quadrillion BTUs, roughly 15 percent of total U.S. annual energy usage. It also diminishes power plant emissions, cutting carbon dioxide by 780 million tons annually. (The figures include both commercial and residential buildings and are taken from the study Green and Competitive: The Energy, Environmental and Economic Benefits of Fiber Glass and Mineral Wool Insulation Products.)

According to the U.S. Department of Energy, one third of the energy used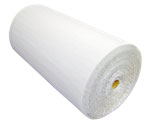 in commercial buildings is devoted to heating and cooling. That's why it makes good business sense to maximize the glass mineral wool insulation in your building(s) to achieve greater energy savings and reduce heating and cooling loads.

Of course this is just the tip of the iceberg. There are layers of benefits to adding glass mineral wool insulation in commercial buildings - from increased energy savings, temperature and condensation control to noise reduction and environmental sustainability.
Architects
We know how important aesthetics, acoustical properties and thermal
performance are for your clients. Our Insulation provides a clean, bright finished ceiling for maximum lighting efficiency and meets or exceeds the IECC 2015 energy codes with unlimited R-value capability.
Metal Building Manufacturers and Owners
You can have confidence in our Insulation's longevity and durability. Our Insulation is engineered to last just like your metal buildings. Our Insulation creates a thermal shield to make sure you get the maximum return on your investment.

Contractors and Installers
We know how important safety is on the jobsite. We make it easy for you and your crew to install by using our simplified instructions.

| | | |
| --- | --- | --- |
| Bright Finished Appearance | Vapor Retarder | Formaldehyde Free |
| Excellent Acoustic Properties | Custom Sized Insulation | Air Tightness |